This week has just been unbelievably busy for me and the weekend has been such a welcome relief. I pretty much did nothing for most of yesterday morning.
Thanks to my Fitbit I know exactly how much I did, or rather, didn't do. By 2pm I'd taken less than 1,000 steps.
So Tara and I went out for a walk. A lovely long rambly walk where we just wandered where the feeling took us. I'd got a vague idea that we would do our usual 'circuit'. This involved walking towards the back gate, veering off towards the shore which you then follow along until you reach the Avenue which leads up to the main road and back to the house.
Yesterday there were a lot of people on the estate who had obviously had a similar idea. I didn't want to disturb their walks with my crazy labrador, and I was having a pretty good time just strolling around listening to my music so didn't want them to disturb mine, so there was a lot of veering off the original course.
This meant that I went right to the back gate, down onto the beach, along to the bird hide that I often walk past but have never visited, up to the cemetery, around the area surrounding the greenhouse and then back through some woodland to the main road and home. I'd planned to do this walk with my camera, but in the end I just took Tara and my welly boots. The latter was definitely needed because I spent most of the time walking around in thick slurpy mud, the sort that grabs hold of your boots and is a little bit reluctant about letting them go. At one point I nearly lost one!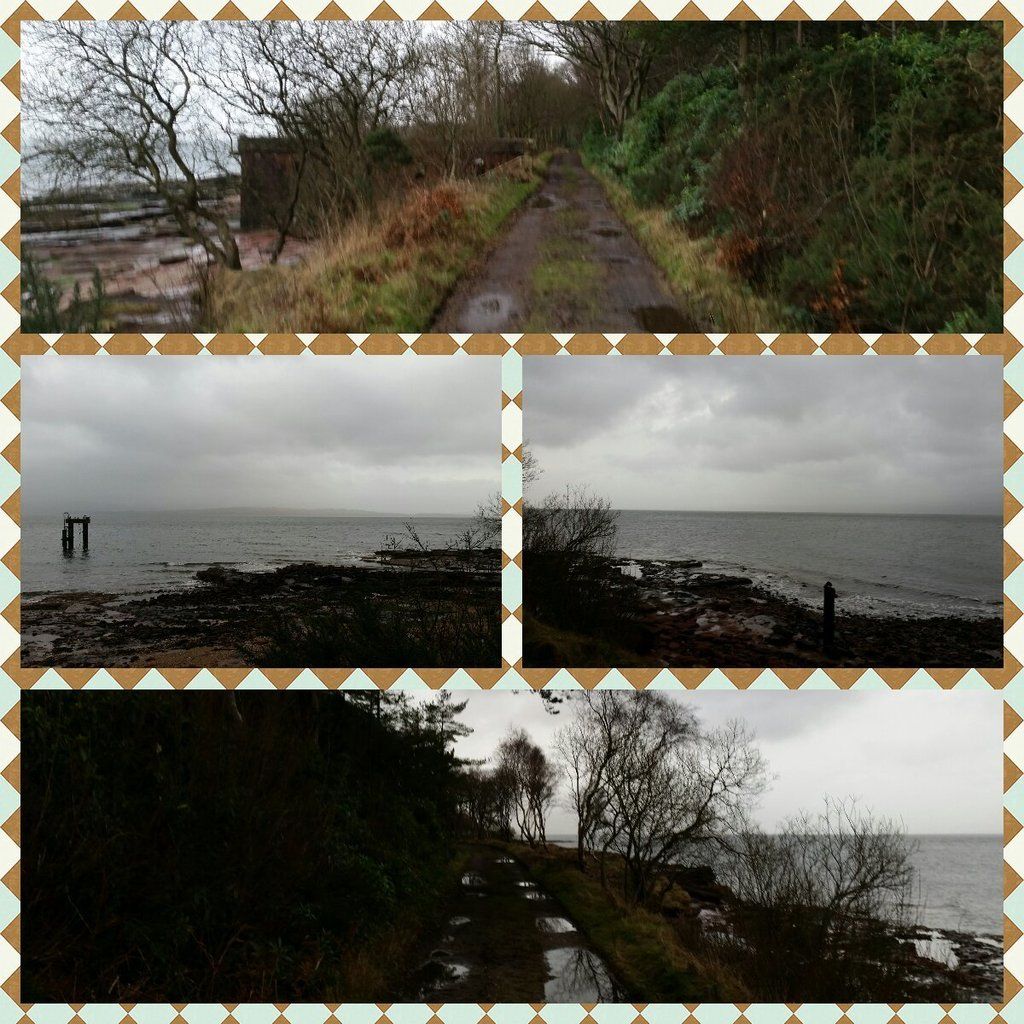 My Weekly Challenge on Walk Middle-earth this week was to walk for thirty minutes. The above photos were taken at the thirty minute mark; I kept going for another thirty-one minutes after this.
Tara was exhausted afterwards, and I was pretty tired too.
So I'm taking it easy today. I'm catching up online, I'm writing (I started work on a story this week), I'm still working my way through
The Lord of the Rings
(I cannot believe how slow I'm being to read this at the moment, at this rate I'll be dragging this hefty tome to Wales with me).
Have you been on any good walks recently? Care to share some photos?